Insurance Company Serving all of South Florida | About LP Insurance Associates Inc.
About Us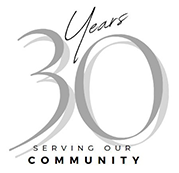 Providing exceptional service and guidance to our customers with their insurance needs for 30 years!
LP Insurance was founded in 1993 by Lissette Perez, at the insistence of her loving and highly persistent father, Osvaldo. As a teenager in the late eighties, Lissette began working with her father at a car dealership in Hialeah. He was very good at selling cars while Lissette was also very good at processing the insurance paperwork. At a very young age, she was incredibly eager to learn everything she could about the insurance industry and till this day, you can still hear that same passion in her voice when she speaks about insurance!

A native of Hialeah, Lissette opened her first office when she was only 22 years old. Driven to succeed, she pushed her way through the business world with her young family in tow and the loving support of her husband, Angel. Over the years, the two became an integral part of the business, dedicating their hard work and focus to their customers and their community. In 2018 and 2019, Yanet and Martha joined the LP administrative team. Their professionalism and knowledge provide a positive and friendly customer service experience to all.

Lissette received her Property and Casualty Insurance license in 1988 (220) and her CPIA certification in 2014. She has also held various positions at the Latin American Association of Insurance Agencies (LAAIA) since 2015, including president. In 2020 she was presented the award for The Mary B. Fernandez Insurance Woman of the Year.

Call us or come by to enjoy the benefits of working with an independent, hometown, insurance agency!
Additional Information
---